Louis Albert Defrancesco, of Elmont, New York, graduated High School in 1941. He entered the Army in New York City February 9th 1942, 2 months after the attack on Pearl Harbor.
Camp Croft, Spartanburg SC. 8th Infantry Training Regiment, 28th Bn, Co. A February 23, 42 - May 23, 1942
De Francesco Brothers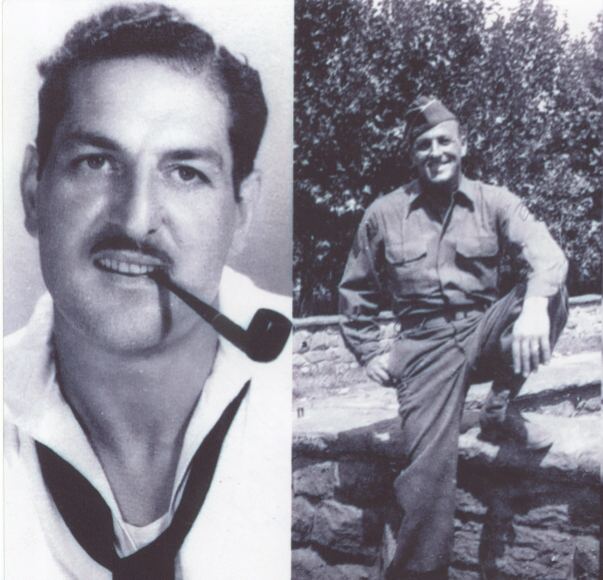 Frank DeFrancesco U.S. Navy Pacific U.S.S. Trenton, Light Cruiser;
Thomas DeFrancesco U.S. Army Europe Corp of Engineers
After Basic training Louis became a member of L Company, 179th Infantry Regiment, 45th Infantry Division then stationed at Fort Devens, Mass. While receiving amphibious landing training at Camp Edwards. Along with the rest of the Division he was at Pine Camp (Pine Camp photos), NY; Fort Pickett, Va. And Fort Patrick Henry, Va.
He sailed on board the U.S.S. Florence Nightingale when they departed from Hampton Roads Naval Station for North Africa on June 8,1943.
Louis participated in beach landings at Sicily, Salerno and Anzio(Photo with civilian)(Photos of German Defenses) and was in the break out toward Rome when he received severs shrapnel wounds.
He was returned home and classified ten percent disabled.

Among his decorations and awards:
Combat Infantry Badge
Meritorious unit Commendation
Purple Heart
Bronze star w/oakleaf cluster

Discharged from the Army in 1945 he returned to Elmont, Long Island
In 1949 he became a member of the Nassau County Police Department and became an original home owner in Levittown, Long Island, a community built for veterans and their families.
Louis & Susan De Francesco 1952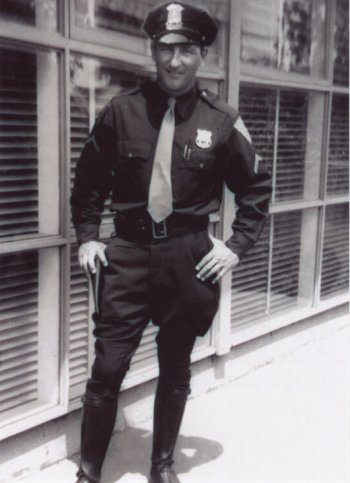 In January 1955 Louis joined the motorcycle platoon of the police department's Highway Patrol Bureau.
On the morning of November 20, 1957, while patrolling Sunrise Highway, was involved in a collision which demolished his motorcycle and sent him to the hospital. Suffering compound fractures of the right leg and severe internal injuries, including multiple cerebral hemorrhages. He died eight days later at age 34.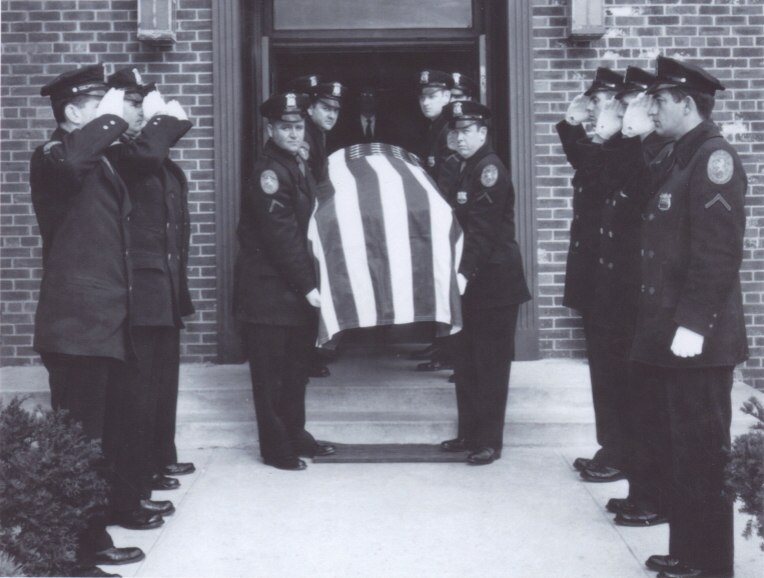 Funeral Hicksville, LongIsland Dec 2 1957 he was buried with full police honors at the U.S. National Cemetery in Farmingdale, N.Y. His wife joined him 41 years later. He has two sons Louis Jr and Robert.