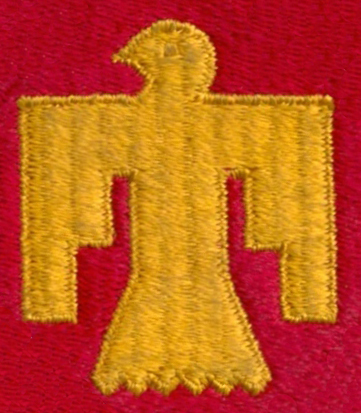 45th Division - "THE THUNDERBIRDS"
"LAND OF THE FREE BECAUSE OF THE BRAVE"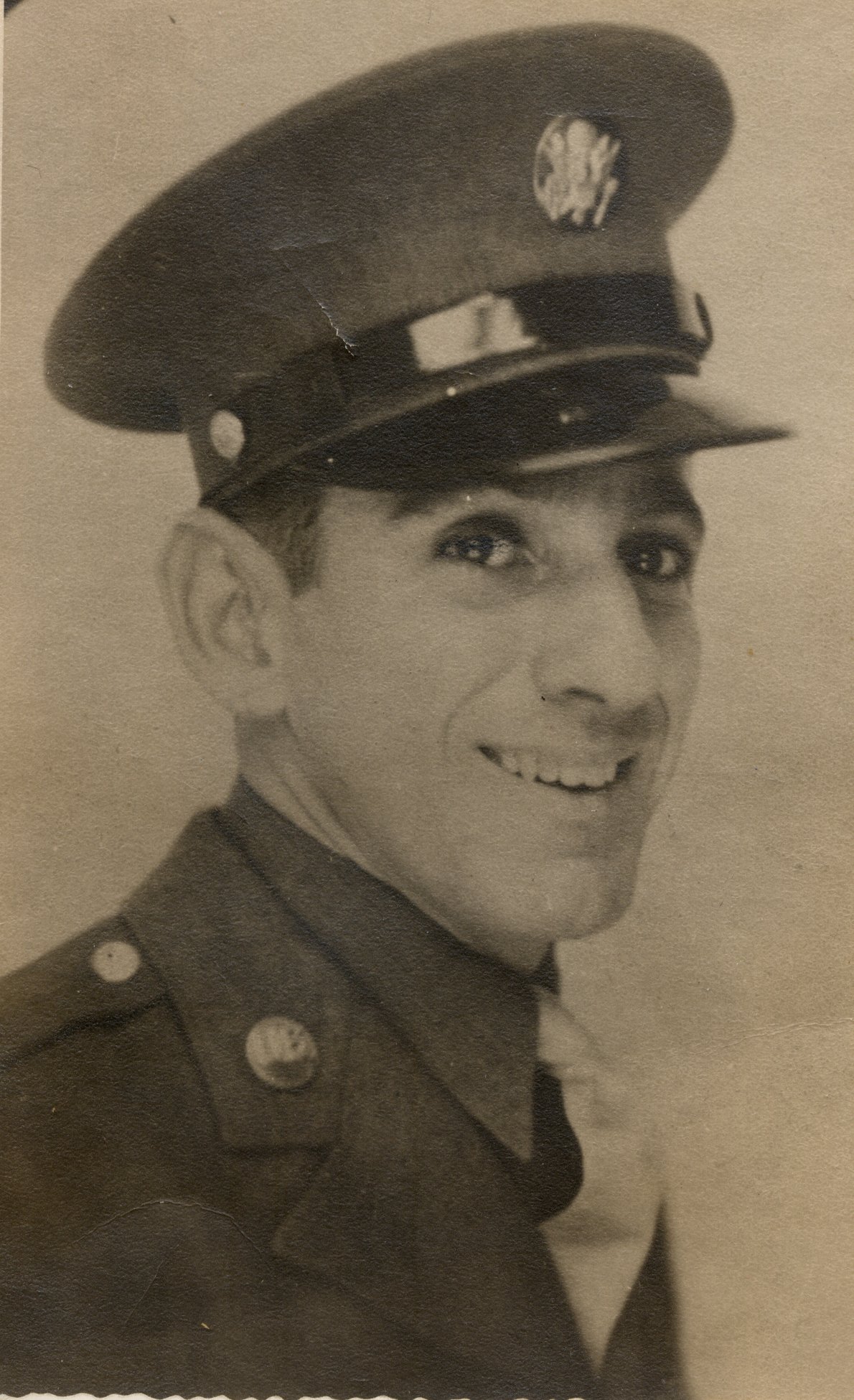 Staff/Sergeant Thomas E. Pierce, Co. I, 179th Infantry, 45th Division
Purple Heart, Oct. 21, 1943; Oak Leaf Cluster, April 27, 1944; Bronze Star, July 13, 1944. He left his place of cover and dressed the wounds of a fellow soldier so that he could be evacuated saving his life. Another wound was from a wooden bullet used by the Germans.
Fought at Sicily, Salerno, Foggia, Anzio; Rome-Arno; Service from Sept. 1, 1941 through June 25, 1945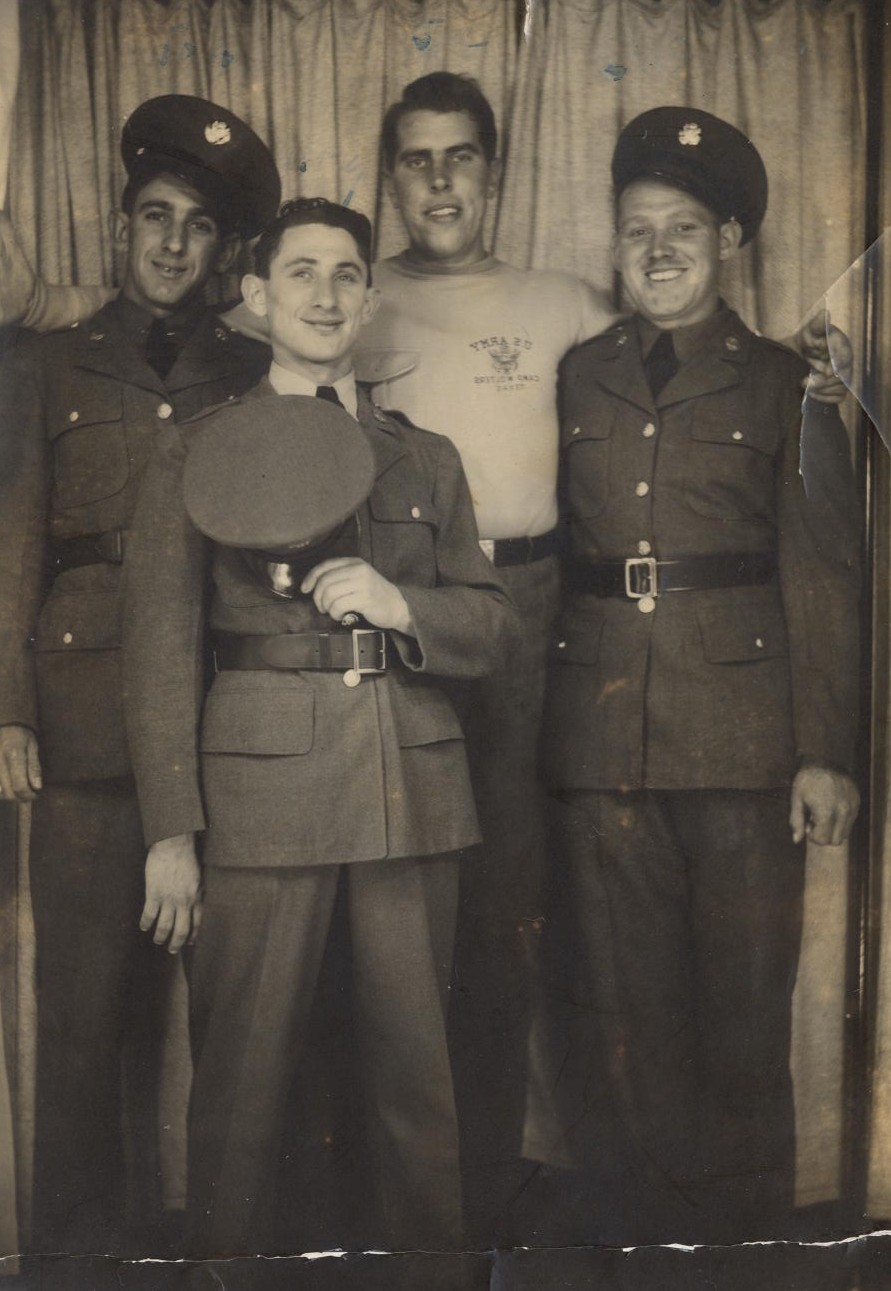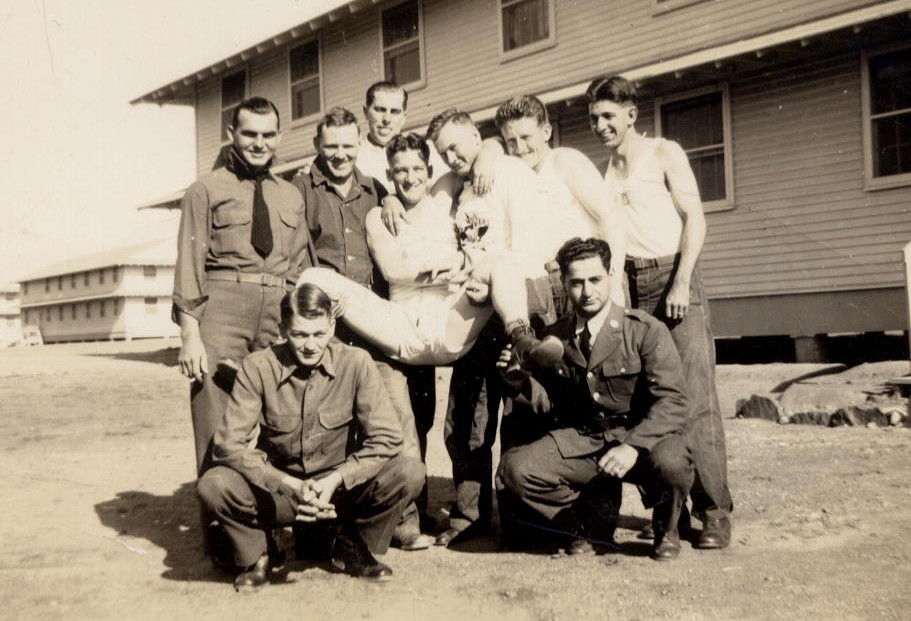 Tom Pierce, Joe Plum, back row Joe Plum, middle back, Tom Pierce standing on right
Unknown & Unknown end, Ed Miller being held up. Date and place unknown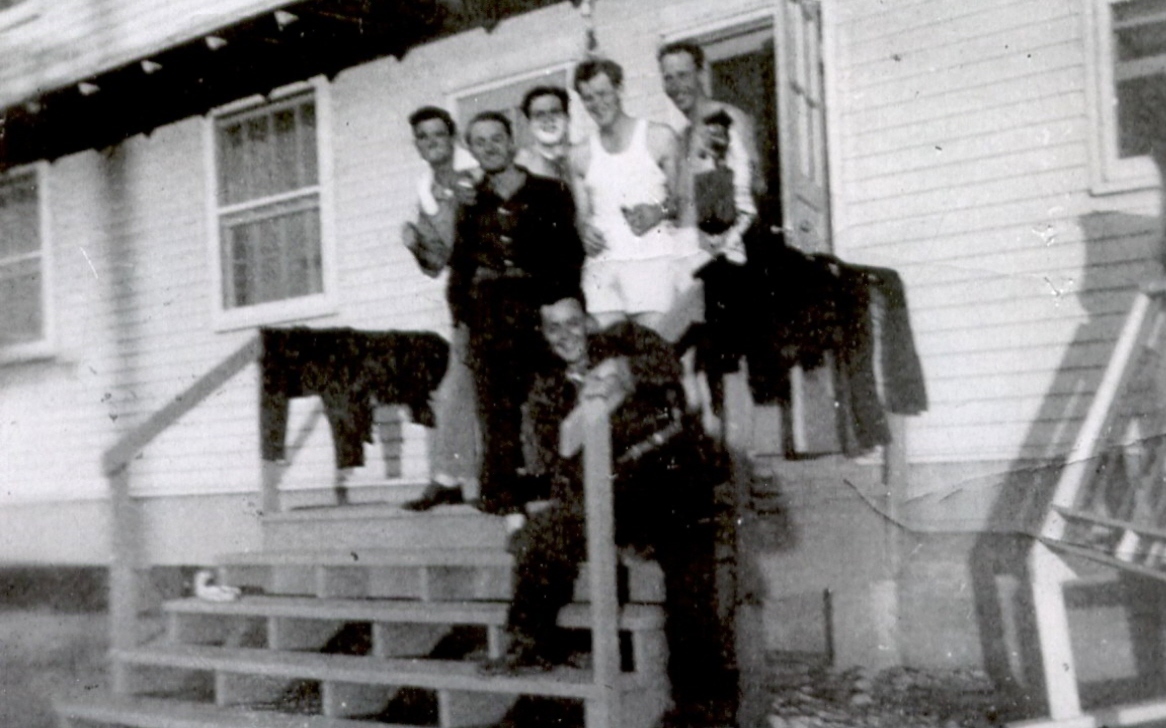 This was taken at a training camp but we don't know which one. We think Dad
is the one on the left with shaving cream on his face. Don't know anyone else.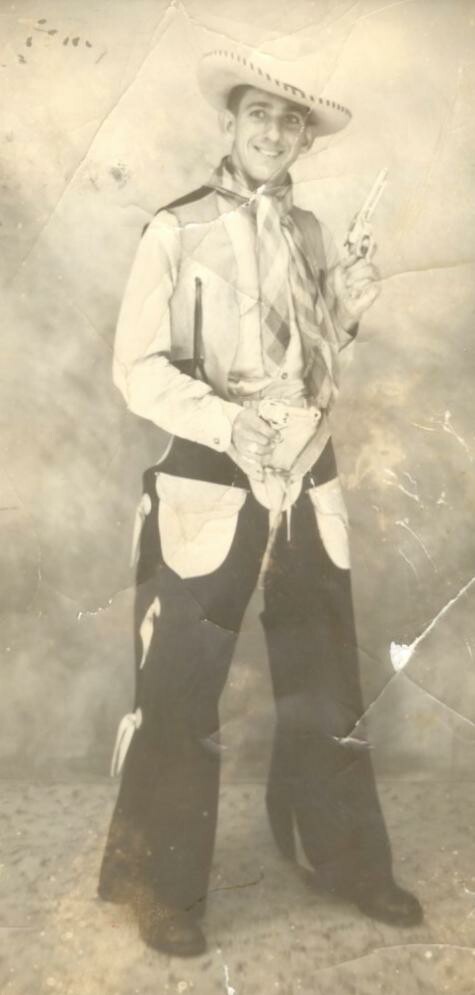 We think this may have been taken when
he was at training camp in Texas.

Mom and Dad before marriage Alice Pierce, my grandmother, Dad and Mom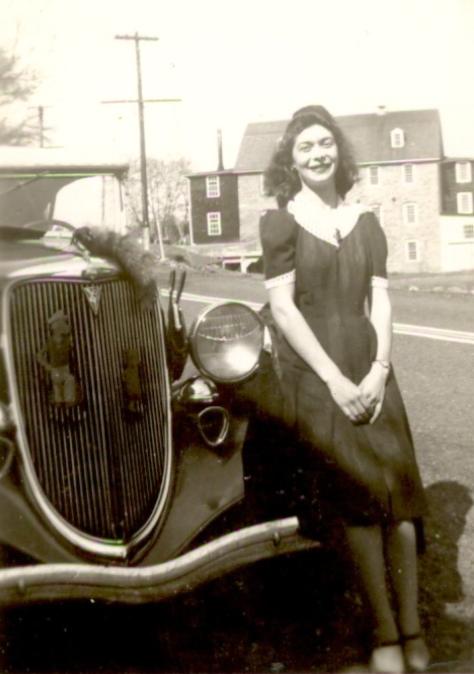 Mom in front of Dad's car a 1937 Ford Pheaton Dad (we think this was taken in
with a wooden cut out of Popeye on the grill. Rome after the liberation).
Dad entered the service on September 1, 1941 at Fort Meade, MD. He left for Texas a few days later, first to Camp Wolters, then to Camp Barkley. He then went to Fort Devens, Mass., then on to Camp Edwards on Cape Cod where he did some amphibious training. He then moved to Pine Camp in New York. Then he did some mountain climbing training at Camp Pickett in Virginia. On the completion of his service training he went to Camp Patrick Henry where the troops boarded ships sailing to Oran, Algeria and the Italian campaign.
Mom visited Dad when his division took part in a gigantic parade on 5th Ave. in New York. She also visited him when he was stationed at Camp Pickett, VA.
Communications code: "Pagan Blue Item," 179th Inf. Regt.- Pagan; 3rd Battalion - Blue; Company I - Item.
The 45th Division was comprised of the Colorado, Oklahoma, Arizona and New Mexico National Guard units, so some of the soldiers were Native Americans. I remember Dad saying that they used Cherokee Indians for communications operators since they spoke in their native language so that the enemy would not be able to understand what they were saying.
Dad said that when his unit was in the Anzio campaign, as the Germans attacked and counterattacked, "that the enemy came at them in wave after wave as far as the eye could see. It looked like a wheat waving in the field."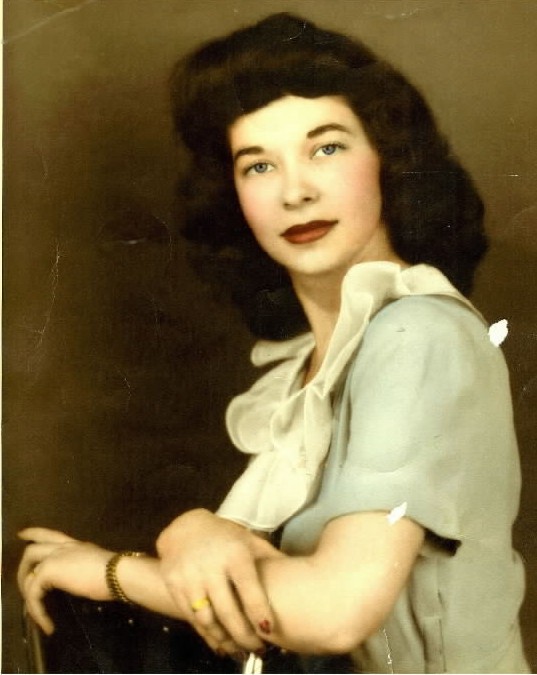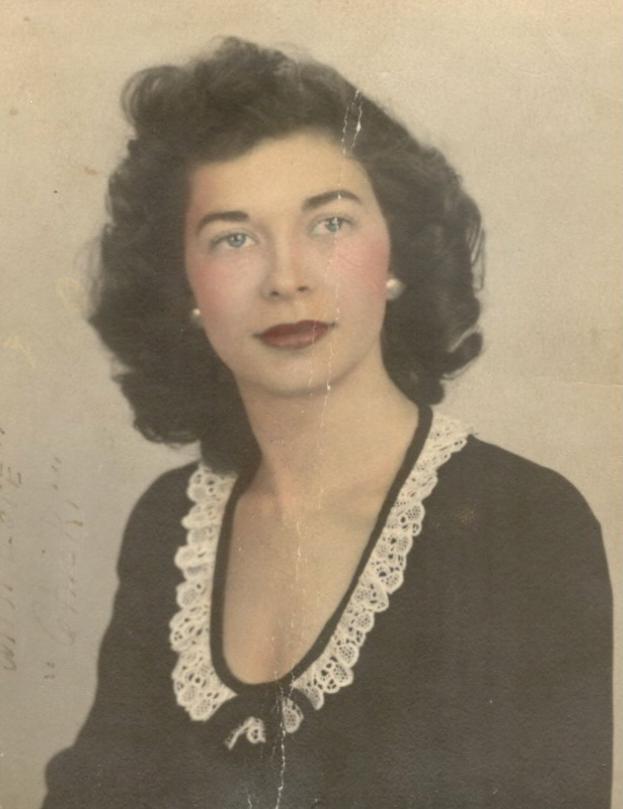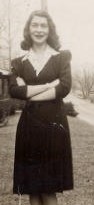 M. Doris (Hunter) Pierce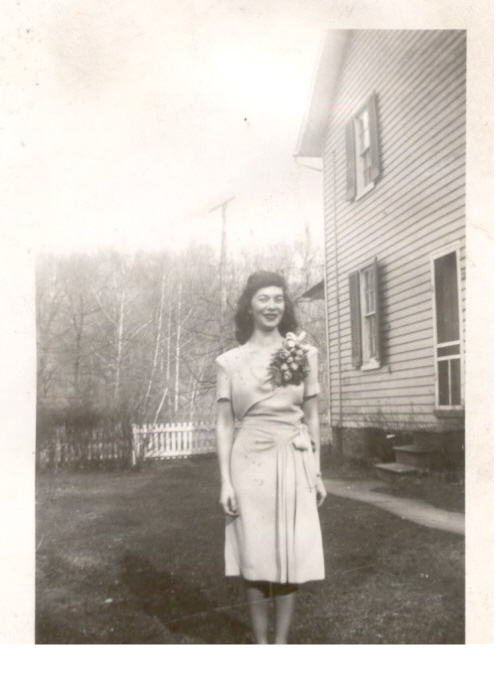 Mom wearing an Easter corsage that Dad asked my grandmother
to buy for her while he was overseas.
Mom and Dad were married on July 11, 1945 after he was discharged from the army.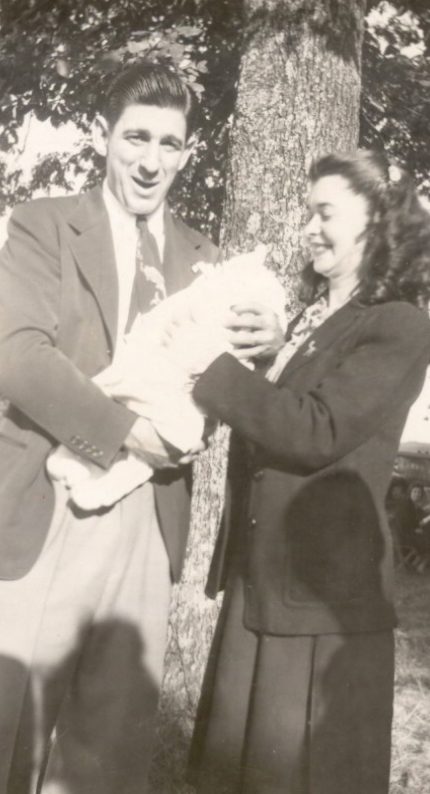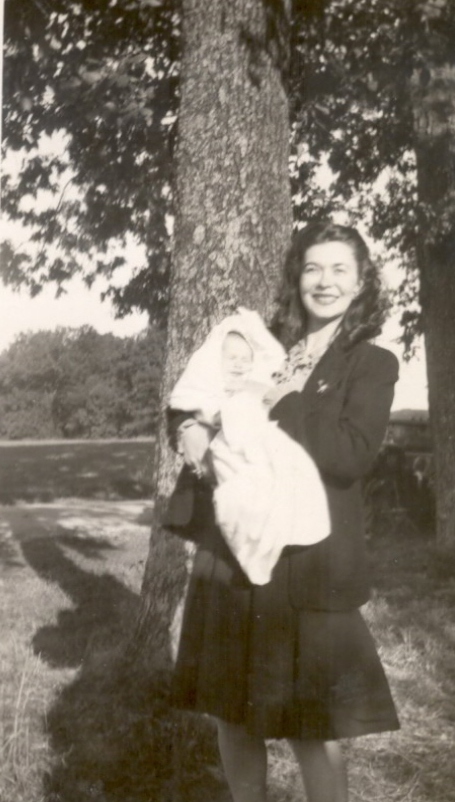 Dad and Mom and me (Amy - dob 7-10-46) at one month old. We are at
the Pleasant Grove United Methodist Church Reunion in August 1946.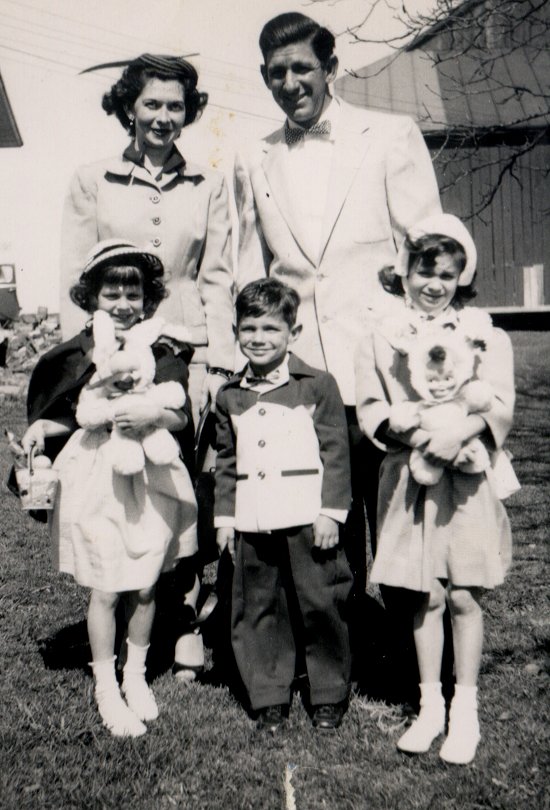 The Pierce Family
Doris & Thomas
Sharon, Thomas, Amy (me)
Letter Dad sent to my grandparents from Italy, June 5th, 1944. On the eighth line, last word should be Pimlico and the first word on the ninth line should be races. (Pimlico Race Course is located in Baltimore, Maryland, home of the Preakness Stakes.)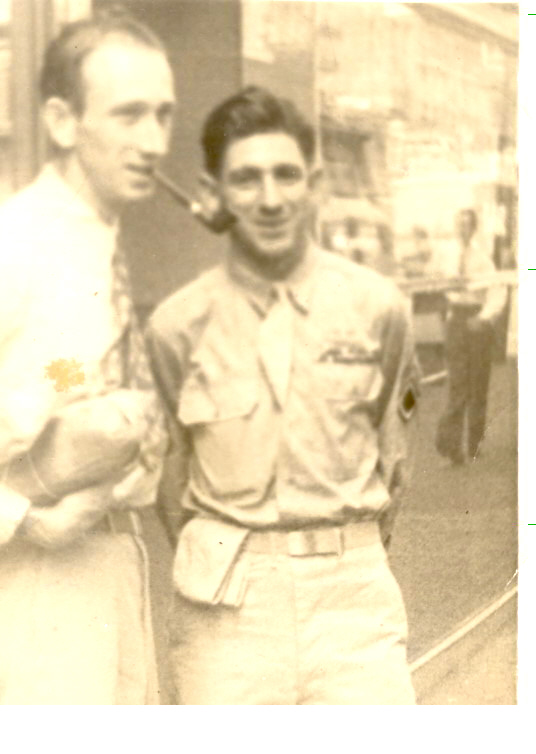 Dad (in uniform) and his brother, William "Bill" Pierce
in downtown Baltimore, MD, June, 1945 before he was officially
discharged from the Army.

copyrighted 6-2002 by Amy J-Hunter Pierce [email protected]