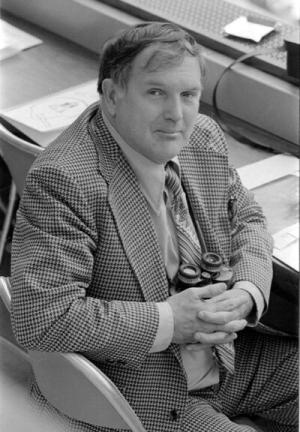 Allan Osbourne Sr - 1974

One of the most disastrous fires of modern times occurred 18 years ago this coming Saturday when 491 persons lost their lives in the Cocoanut Grove Fire in Boston. At the time Allan G. Osborne of Medway, a private connected with the 45th Infantry Division, was due back at Pine Camp, N.Y., from a furlough. He and a buddy were at Back Bay R.R. Station when the enormity of the tragedy became apparent. All military personnel were drafted for rescue work.

Mr. Osborne was working in a sub-cellar when he was overcome by a concentration of poisonous gas fumes, internal burns and shock. He was rescued by Salvation Army Officers and was shipped back to the Pine Camp Army Hospital where he was hospitalized seven months as a result of his injuries.

While a patient, he was called on daily by Chaplain Wayne Hoyle of Saxonville, who during the course of one of his visits, got pencil and paper at Mr. Osborne's request and wrote out "The Soldiers' Prayer" as Mr. Osborne dictated it. He had never written a poem up to that time, and even today cannot explain how it came to him, other than to say it was written for his personnel satisfaction.

It has brought solace and comfort to untold thousands, however, and during the war-torn years of World War II, was carried by many a soldier onto the battlefields. This was graphically illustrated when a copy of it was found on a wounded Australian soldier who subsequently died. Kate Smith, during a weekly broadcast from Hunter College, told of the circumstances of its being found, read the Prayer, and said the author was unknown. She contacted Mr. Osborne, who had meanwhile been transferred to the Chemical Warfare Regiment at Camp Fibert in Alabama, when listeners wrote and advised her as to the name of the author. The Prayer at that time had been published in several magazines and newspapers.

He received a Commendation from the Commanding General of the Camp and was given the rank of Corp. T5. The entire camp voted it the official Service Prayer, and it was copyrighted by the 119th Chemical Impregnating Co. Thousands of copies were printed by Frank Facey, now deceased, who was chairman and secretary of the Massachusetts Amateur Athletic Union, who distributed them to Installations all over the country. When he was eventually discharged for disabilities incurred as a result of his injuries, the New England Gospel Tract Society caused over 2 million copies to be distributed overseas.

It has been published in over 275 newspapers and magazines, and during the war was printed on the walls of Grand Central Station and in the Little Church Around the Corner in N.Y.C. The Tract Society bore the expenses of the distribution of programs for the extensive public speaking he did throughout Massachusetts, using the theme "Our Army, Its Spiritual Life." Royalties he received from giving lectures while in the service were donated to the Veterans Overseas Athletic Funds. A poem written at a later date, entitled "The U.N. Prayer" is another he has never commercialized upon.

After being out of the service for two years, his old injuries caused him to be hospitalized once again, this time at the Cushing Army Hospital. Several other veterans benefitted by collecting compensation for injuries received at the Grove Fire, when the American Legion won a test case tried on his behalf, based on the premise that his furlough ended when he entered the building and that the services he rendered were in the line of duty.

Today he lives on Holliston St., Medway, with his wife, the former Ruth Boulter of Norfolk, and three children, Allan Jr., 9, Lisa, 5, and Joel, 2. He has no comment to make on his experiences of that black night of November 26, 1942, hoping only that the memory of it will eventually fade from his mind. An outgrowth of the pain and suffering he endured, however, was the inspired "Soldiers' Prayer" which follows:

A Soldiers Prayer
by Private Allan Osborne
O Lord to thee on bended knee
I make to you, my humble plea;
To always do my very best
To bring to all, peace and rest.
Without a fear, without delay
To go along lifes darkened way,
To carry on our Christian Faith;
Helping all of allied race.
God help to keep our spirits high
As we go onward, Do or Die,
In spite of danger from enemy gun;
We kneel in prayer, when day done.
When these days are forever past,
Please bring to all a peace to last.
When the sun shines through the rain
Thy weary heart shall bear no pain.
And when you bring this peace to men,
Please send us homeward - once again.
Amen.
Dedicated to:
My Church - Village Church, Medway, Mass.
My Deacon - Carl A. Smith, Sr.
My Parents - Mr. and Mrs. Erville C. Osborne
My Buddies in the Army